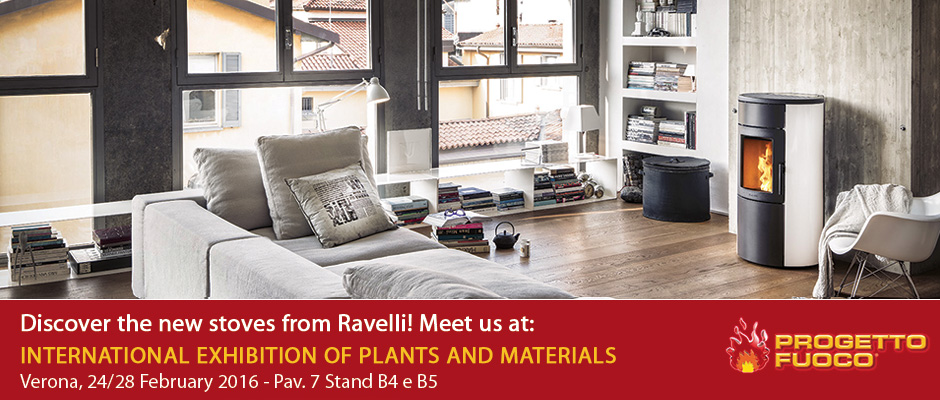 Ravelli awaits at Progetto Fuoco 2016, the international exhibition of systems and equipment for the production of heat and energy from the combustion, to be held in Verona February 24th to 28th in 2016.
We will present our news: Ravelli stoves are expression of a technological innovation at the service of people to simplify and improve the quality of everyday life. This is our Everyday Well-Being, thanks to the new Zero Philosophy, zero limits, endless possibilities, which removes the need for daily maintainance, thermal dispersion, reduces consumption and provide uniformity of the heat by natural convection that eliminates forced noisy ventilation.
A new era of intelligent stoves that provides maintenance and excellent performance with zero effort.
It will be the place to keep in contact with all Ravelli Stoves: boiler and thermostoves, canalized and ventilated stoves, fireplaces and wood cooker.
Progetto Fuoco 2016 is coming, visit us!
Torna indietro